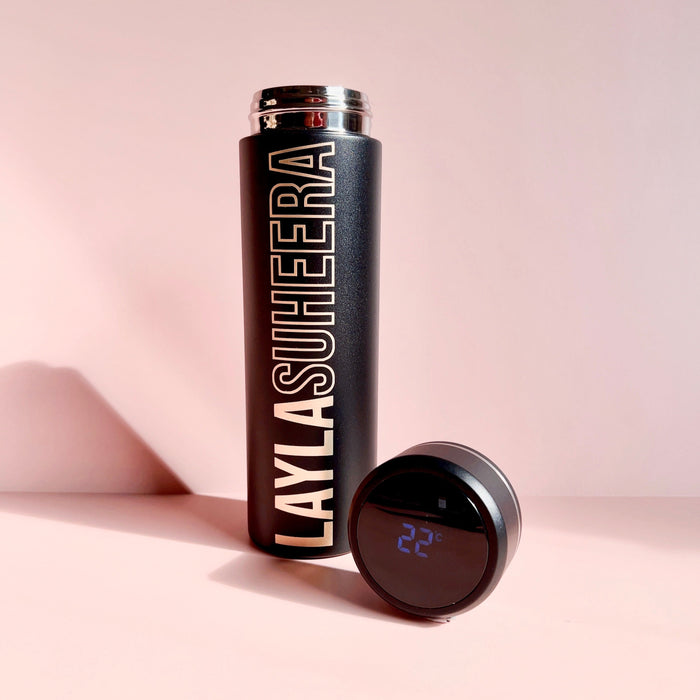 Consider our insulated tumbler for a practical and custom gifts idea! The best part is, you can personalise their names and a short message just below their names to make it just a little more special for them to remember you by each time they bring their bottles out.
Our previous smart LED tumbler was such a hit! We had to bring them back due to popular request. This time, our smart LED tumbler comes in 4 different colors with a modern and sleek name customisation!
This Smart LED Tumbler helps keep your hot/cold water for hours. It even tells you the temperature of your drink inside the tumbler on its LED display! 
Volume: 450ml