Personalised Growth Chart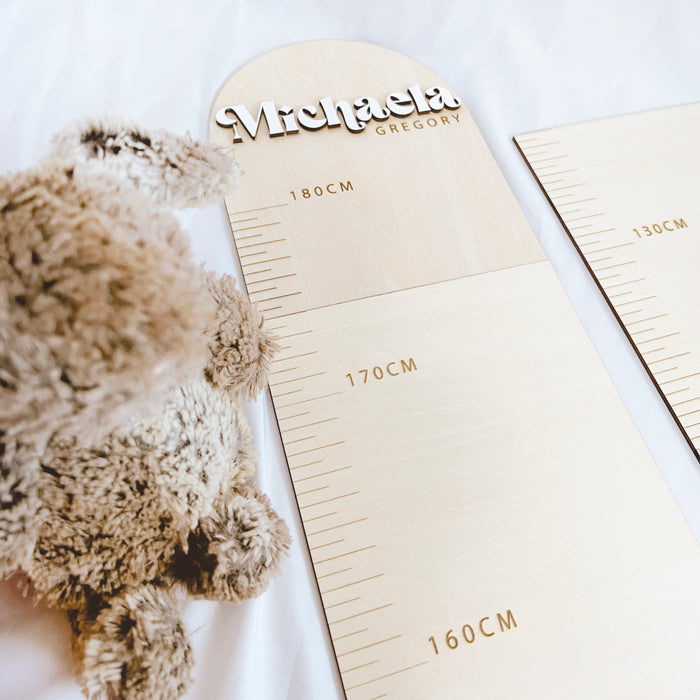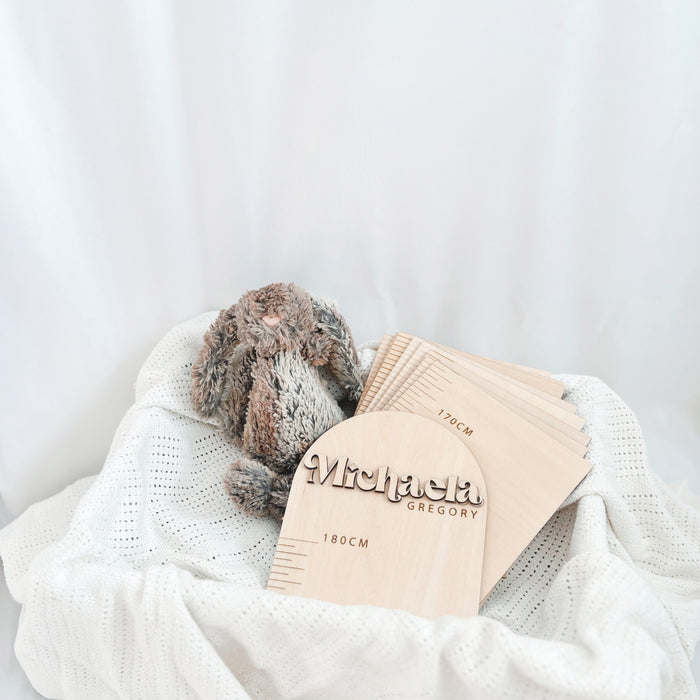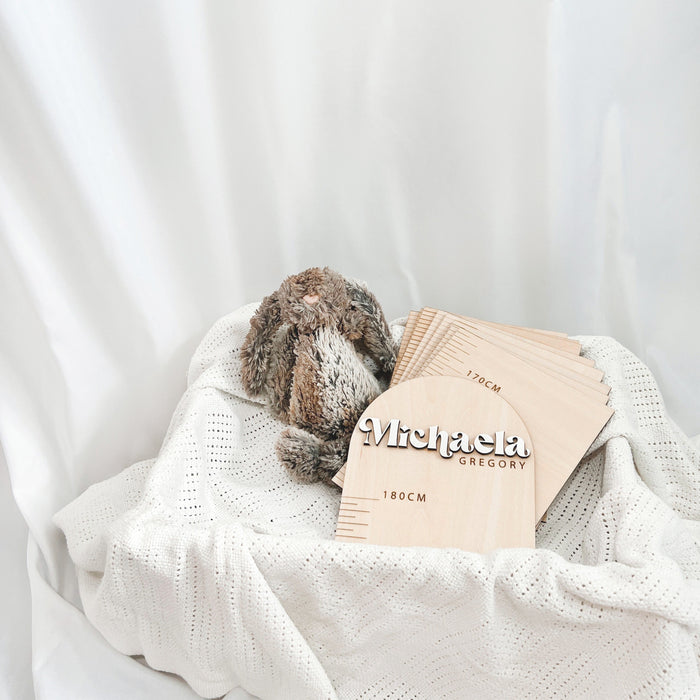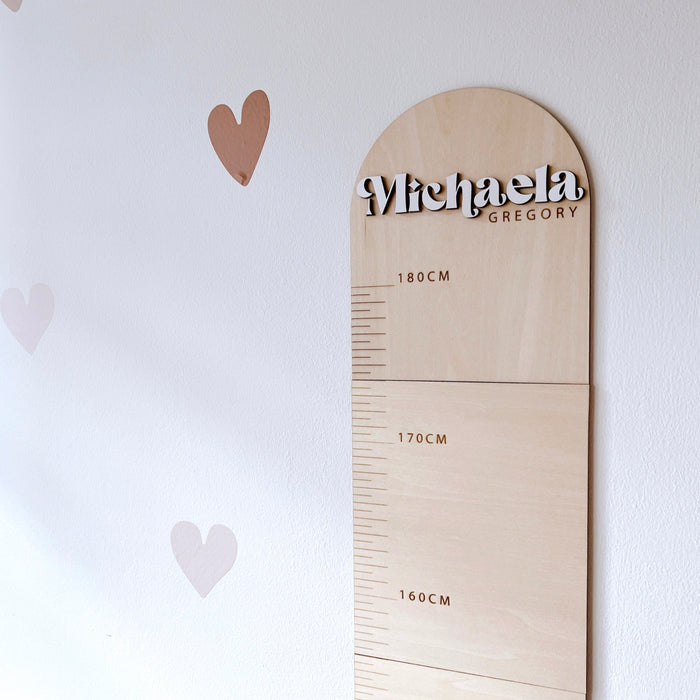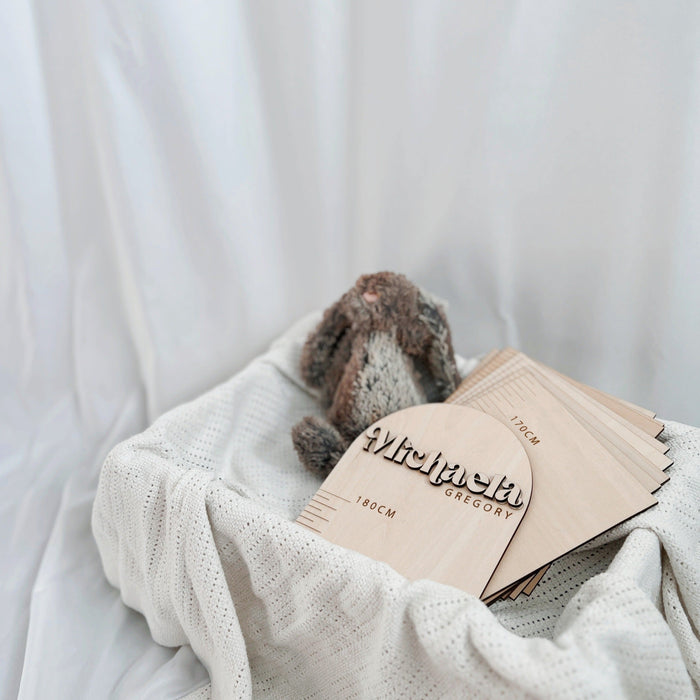 Family height charts are a wonderful way to capture and commemorate the growth milestones of your little ones. These keepsake charts allow you to visually track their height over time, creating a tangible record of their growth that you can cherish for years to come.
Each height chart is designed, laser cut and engraved for a perfect finish. Whether you move house, repaint or you are renting, these height charts are perfect to keep your families heights safe and can go wherever you go.
Material: Natural 3mm Plywood
Dimension: 14cm width
Safety: Please note these are for keepsake purpose and are not to be used for as a toy.
Application: We recommend using 3M velcro strips to attach to the wall. Measure 40cm above ground level. Product does not come with any adhesive/velcro.