Daily Responsibilities Board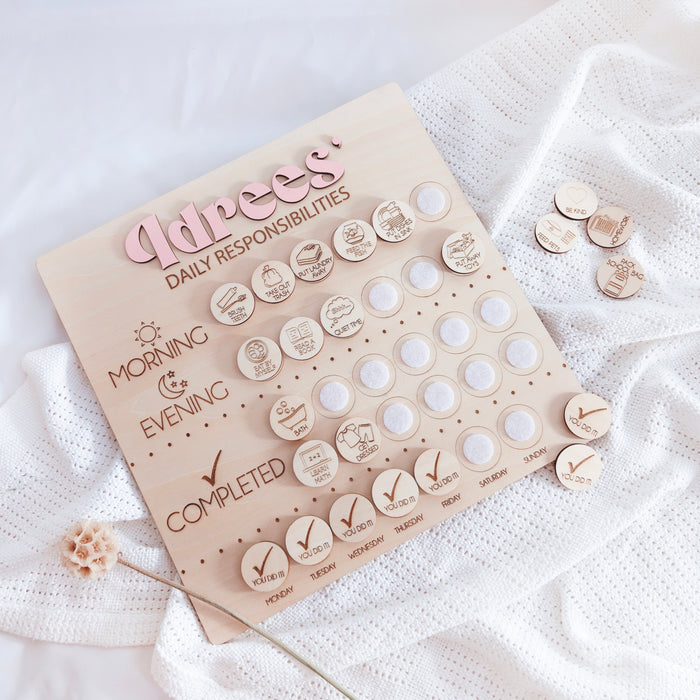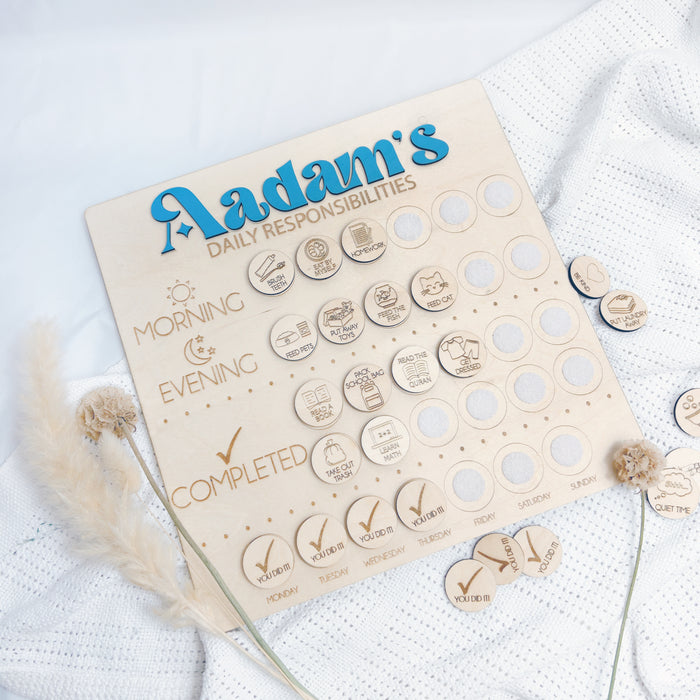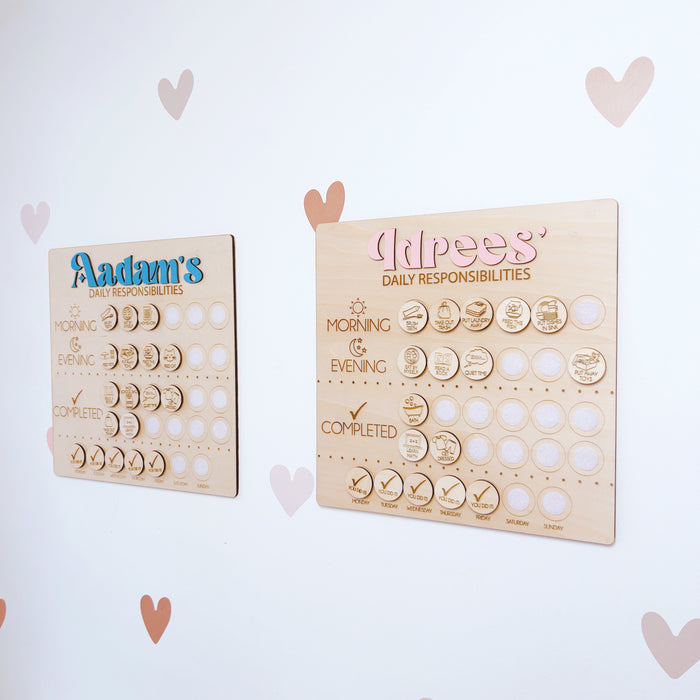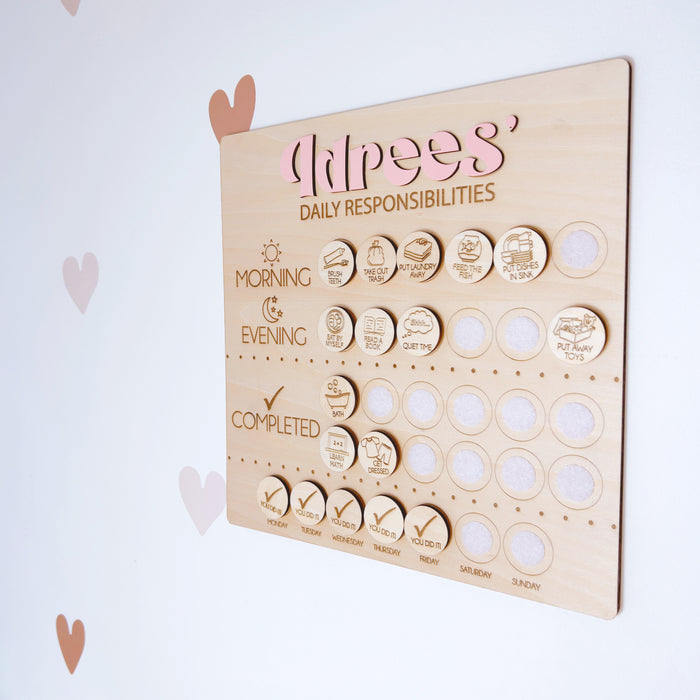 Teaching children responsibility is one of the most important life goals you have as a parent, to help them be successful and responsible adults.
Our daily responsibilities board for kids is a helpful tool that helps children learn about responsibility, develop good habits, and stay organised. It provides a visual representation of their daily tasks and responsibilities.
Dimension: 29cm x 29cm x 3mm (Note: comes with 15pieces of chore tokens + 7pieces of weekly checklist tokens)
Safety: Please note these are for keepsake purpose and are not to be used for as a toy.
Application: We recommend using 3M velcro strips or blu tack to attach to the wall. Product does not come with any adhesive/velcro.