Personalised Baby Name Sign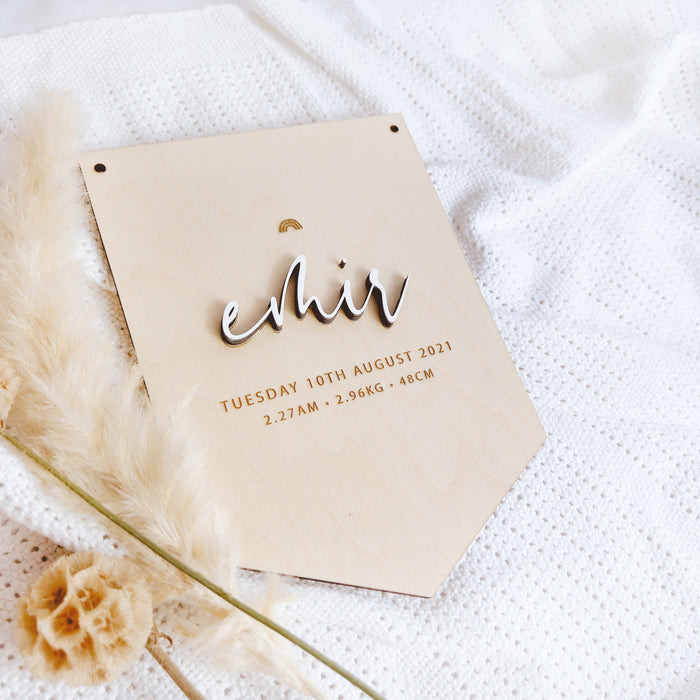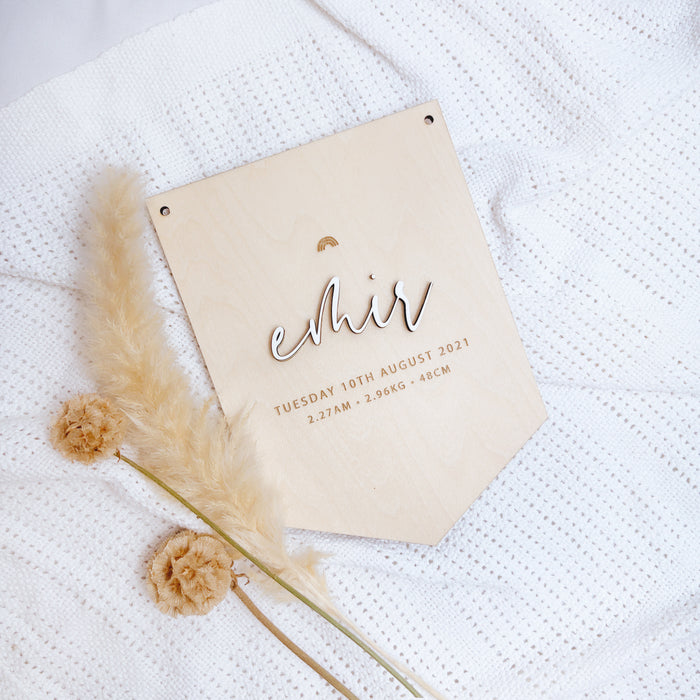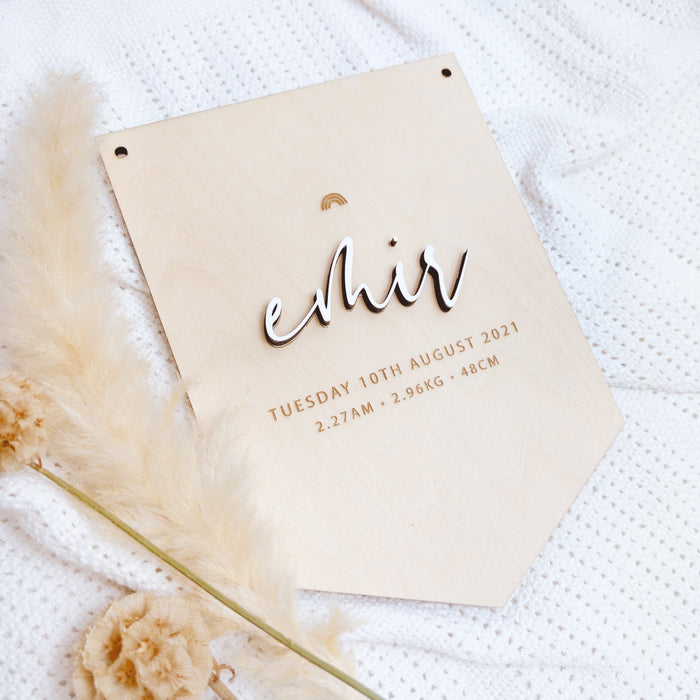 A name pennant hanging sign is a decorative item that displays a person's name or initials on a pennant-shaped banner. It's a popular choice for personalised room decor, particularly in children's rooms or nurseries.

Material: Natural 5mm Plywood
Dimension: 14cm x 19cm
Safety: Please note these are for decor purpose and are not to be used for as a toy.
Application: Product does not come with any adhesive/velcro/rope.